---
---
---
---
---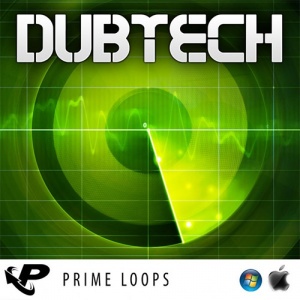 Dub and Minimal Tech have been bumping shoulders for a while, both attempting to take control of the studio at the same time. From hot new names on musical terrain such as Pulshar, Komonazmuk, Headhunter, INFRA and Dublicator this deep new genre is causing some severe turbulence! Here's your opportunity to assemble your very own Dubtech brand and enter the scene.
Channelling over 530MB of highly refined digital samples in your sample stash, Dubtech will load up your download folder with over 240 loops & 334 individual samples created in pristine 24-bit High Definition quality! Arranged for your convenience into various folders of Drum Loops, Drum One-Shots, Basslines, Pad Loops & Synth Chords & Leads Dubtech features equal measures of Dub and Tech samples at their very finest.
From the chemical doused thump of Drum Loop 'Fumed' to the chilly shift of Synth Loop 'Freeze' and lowdown gasps of Bass Loop 'Breathe' to the epic collection of Claps, Hats, Kicks, Snare, Percussion & FX in the One-Shot folder, there's an extensive array of options to infuse your productions. Drag any of these brand new samples straight from your download folder and direct into your mix. You can literally just drop it into any major DAW and it will sync without any prompt! Need to take that tempo to another level? Adjust it whist it's in the mix with a super simple drag. Just click the end of the stem and adjust the sample length to match the BPM you have in mind.
So if you wanna build a beast that spits cold steel beats and speaks in deep-down wavering warbles among other radical reverberations, invest in Dubtech to assist you with the logistics! This diverse digital toolkit comes to you totally royalty free, so you can feed those exasperating sample clearance forms to your hungry waste paper bin.
---
---
---
---
---