One-shot Drums Bundle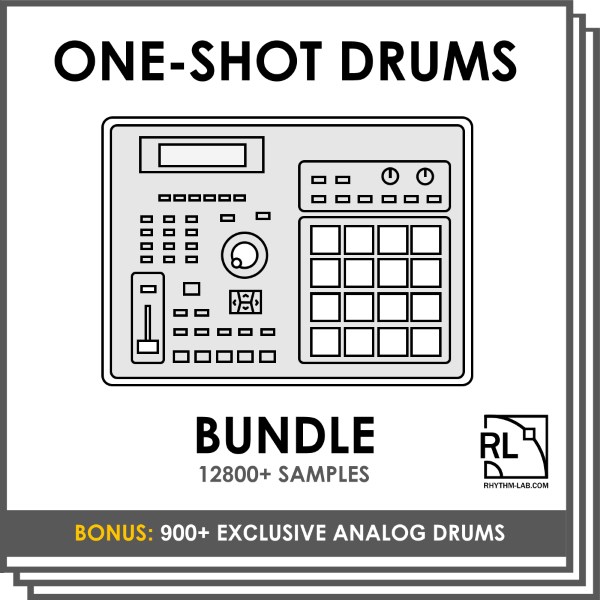 This pack contains 12800+ one-shot drum sounds (1.6Gb). Most samples are taken from previously released sample packs. This collection includes the sounds from various drum machines (digital and analogue), synthesized, vinyl, processed and layered drums.
The bundle also includes two exclusive sample packs, available in this release only: Synthi Drums and Analog Drums (1100+ samples).
The bundle covers a vast variety of music genres: Ambient, Drum&Bass, Hip-hop, Techno, House, Glitch, Dubstep, EDM, Trip-hop, etc.
We're pretty sure that you can find drum samples literally for any tune you can imagine.
Full list of sample packs included in this bundle:
Rhythm Lab Analog Drums (Full exclusive pack)
Rhythm Lab Aquasonica
Rhythm Lab Drum Damage (Full pack)
Rhythm Lab DubStep Nation
Rhythm Lab DubTech
Rhythm Lab Funky House
Rhythm Lab Glitch Cuts
Rhythm Lab Gritty Vinyl Drums (Full pack)
Rhythm Lab Harder Faster Louder
Rhythm Lab Liquid D&B Essentials
Rhythm Lab Minimal & Tech House Drums (Full pack)
Rhythm Lab Progressive DubStep
Rhythm Lab Synthi Drums (Full exclusive pack)
Rhythm Lab Tech House
Rhythm Lab Tropic Bass
Rhythm Lab Vintage Machines (Full pack)
Rhythm Lab Vinyl Revolution Volume 1-3 (Full packs)