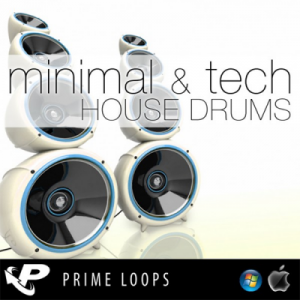 We are extremely proud to present "Minimal & Tech House Drums", which contains 1,000 skilfully handcrafted drums painstakingly designed
over a period of 6 months - from scratch. Using over 20 high-grade analogue synths including: Access Virus B/TI, Korg Prophecy, Jomox Airbase99,
Polivox Synthesizer, Juno-106 and many others. The drums have been mastered using TL Audio Ivory and enhanced using a host of the finest studio hardware processors.
Each drum sample has been sonically moulded and skilfully sculpted to perfection using advanced synthesis techniques and has been designed with today's
evolving music scene in mind - no corners have been cut in the making of this epic collection which has been duly executed with synthesised precision for maximum originality in the mix.
"Minimal & Tech House Drums" one-shot sample pack contains:
· Over 100 sonically enhanced kicks
· Over 200 synthesised claps & snares
· Over 200 crystal clear cymbals & hi-hats
· Over 400 synthetic FX, nu era percussives, analogue toms, shakers and lots more!
After months of hard work "Minimal & Tech House Drums" is finally available! Many drum libraries currently available simply contain old, over-used and re-sampled drum hits dating back to the 80's - this releases is different, the drum sounds cannot be found anywhere else having been made from scratch, and therefore containing truly original content with a host of future sounds for enhanced music production. "Minimal & Tech House Drums" quite simply is a must-have for modern music producers, with over 1,000 innovative sounds from a drum library you can rely on.
---
---
---
---
---
---
---
---
---
---