Electronic Drum Hits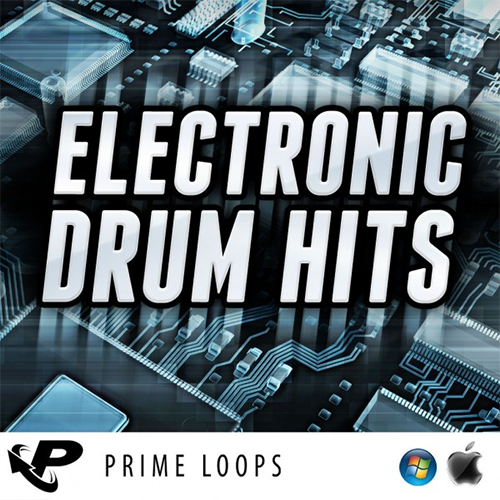 Keep the beats pumping with Electronic Drum Hits! This power station of inspiration comes fresh from ours' own electro-works and is fully charged with an insanely phat collection of one-shot samples engineered especially for you circuit worshipping electro producers.
Electronic Drum Hits offers a vast, diverse, progressive and fresh selection of cutting-edge components to help you construct some seriously BIG beats. We've channelled this relentless charge of electro energy in 12 different directions, allowing you to build your beats from Claps, Cowbells, Crashes, Hi-Hats, Kicks, Percussions, Rides, Rimshots, SFX, Shakers, Snares and Toms with 770+ one-shot samples in total! Spark into action with 83MBs ready to download straight to your machine. Electronic Drum Hits will plug into your mix with its smooth, autonomous syncing process.
Building your beats could not be easier; just select any sample from your download folder and drag it into your favourite software! Repeat this process to layer up those riddims - there are infinite possibilities with this percussive sample pack! You'll find a heavy assortment of claps that range from brusque and blunt to razor sharp and piercing with weighty drop-kicks, softer elastic kicks, fizzing open hi-hats, snapping closed hi-hats, pummelling snares, deep toms, a wealth of SFX and so much more.
Electronic Drum Hits is mastered in pristine 24-bit clarity and this one-shot sound library is 100% royalty free, eradicating any trace of sample clearance stress! So if you're lacking rhythmic inspiration and looking for some beats that'll really blow the fuse, flick the switch with Electronic Drum Hits for a lightening bolt of progressive percussion that will leave you well and truly wired!