Vintage Machine Drums sample pack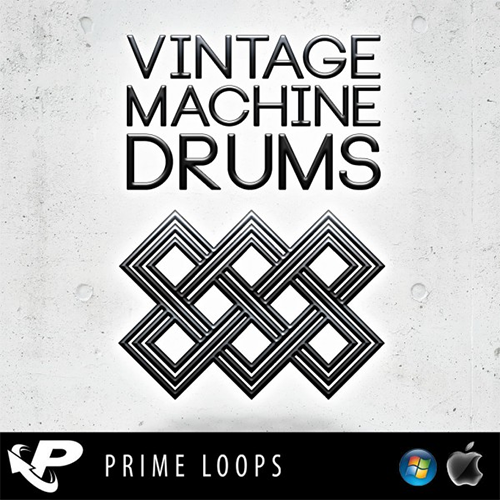 Kick back to some seriously classic drum sounds with 'Vintage Machine Drums', the brand new drum one-shot collection fresh from the our audio vault! This hugely extensive drum sample pack brings the beats bouncing back from some of the sickest analog drum machines in history, as well as offering up claps, taps and traps from the hottest digital toys!
This mammoth one-shot collection of pristine drum samples allows you to program your own drum beats, emulating timeless technology whilst at the same time heralding in the future of beatmaking! Get the greatest drum hits from some of the best pieces of analog kit ever made, such as the Airbase, Microkorg, Nord Modular, Polyvox and Spectralis 2. Load up on some definitive digital vibes from the likes of the cutting-edge EMX, MC-303 & 505, Raveolution, Wavestation, Xtreme Lead and much, much more!
Rolling in at over 400MB, 'Vintage Machine Drums' comes to you with dedicated folders of both analog drums and digital drum samples delivered in robust 16-bit. This collection offers an entire ocean of 3700+ high-quality drum one shots to choose from, including all the clap samples, kick one-shots, snare samples, rim shots, open and closed hi-hat sounds, crash samples, ride sounds, tom one-shots, FX samples and percussion sounds you'll need for decades to come! Don't believe a single drum samples pack will really be such a conclusive answer to all your drum and percussion needs? Just try us!
From the veteran to the brand new, 'Vintage Machine Drums' covers a range of genres allowing you to get working on anything from Dubstep, EDM, Trap, Techno, D&B and more - break the beat, not the bank!