Sirens In Dub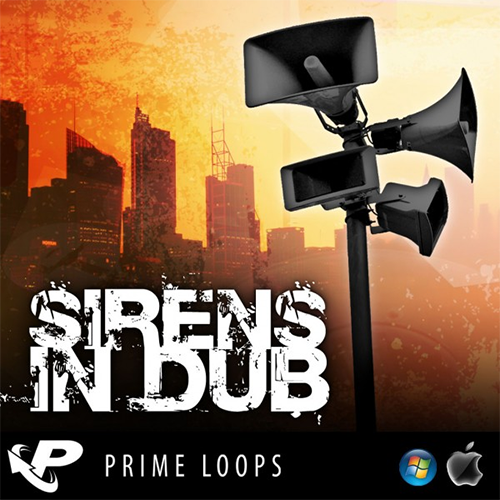 We're sending out a warning! This pack is rammed full of hundreds of dubbed out and glitched up siren samples, stabs and bleeps, guaranteed to wake up the whole nation. The killer feature of this sound library is that everything has been recorded using a range of real analogue tape machines, adding the perfect warm, fuzzy saturation to create 100% authentic vibes in your studio and on the dancefloor.
Release the pressure with these explosive synths and fx, twisted through a maze of delays, echo chambers and tape loops to make the sound spin your head around. There's more than 250 piercing one-shot variations and over 50 tape-delayed, tempo locked samples, clearly labelled and categorised into folders like "Chord", "Digital", "Lo-fi" and "Modulator".
As with all our other Prime Loops releases our quality control team ensure drag-and-drop readiness for all the major hardware and software, so you can punctuate your project with the perfect siren in seconds. An essential element of so many dub-inspired genres, including ragga, dubstep, jungle and drumnbass, we've taken siren engineering to the next level, updating the classic elements for a new generation of warriors.
"Sirens In Dub" gives you unlimited access to professional vintage equipment, recorded in smashing 24-bit audio with a 100% royalty-free license, so you can take your tunes to vinyl or mp3 without worries. With total focus on one timeless icon of dub history, this pack goes deeper than ever before, giving you a mindblowing range of options for inspiration. Follow the soundboy law: when you're on a truly serious dub mission, always take a siren!