"Pan Electronica" Novation Bass Station 2 soundset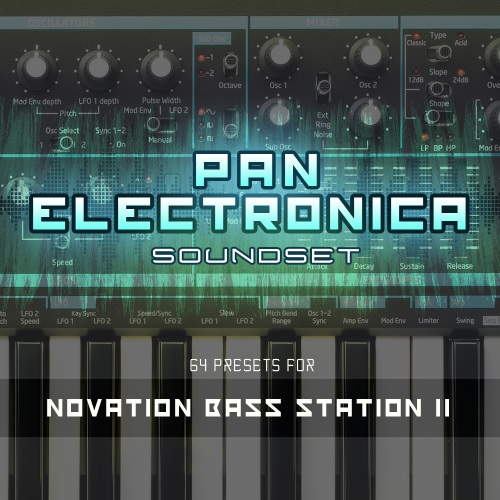 "Pan Electronica" is a collection of 64 professionally designed sounds for Novation Bass Station 2. These patches are suitable for a wide range of electronic music: Dubstep, Trap, EDM, Drum'n'bass, Electronica, Tech House, Minimal, etc.
The sound set contains leads, modelled guitars, drones, percussion, chords, sfx, and, mostly, various bass sounds, including classic and distorted basses, reeses, wobbles, kicks, drops and subs.

Requirements:
You MUST own a Novation Bass Station II.
Use Novation librarian software for uploading sounds into your synthesizer.