Massive Dubstep Presets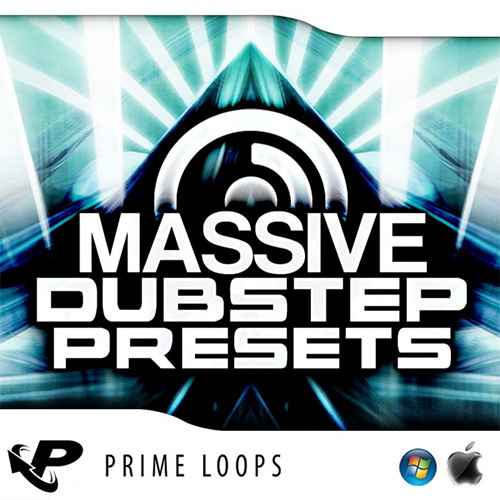 Looking for some phat Dubstep presets for your MASSIVE synth? We've created a colossal collection of fresh audio meat to feed the monster of all soft synths in MASSIVE Dubstep Presets! We worship Native Instruments here at the Rhythm Lab audio lab, so we lovingly crafted this pack especially for all of the MASSIVE bass heads out there!
From grinding Bass Presets to Bouncy Leads, Slimy Sequences, Squelching Stabs and Globular Wobbles, this pack pushes the conventions of Dubstep Presets deeper into the cavernous black hole of big scary bass! Whether you use MASSIVE as your go to software synth in the studio or you favour it for its incredible live capabilities, this pack of insane Dubstep Presets will seamlessly smash a huge dose of pure bass lunacy into your productions.
Slapping a sonic wave of brand new sounds into your download folder, MASSIVE Dubstep Presets contains a total of 64 individual files into your preset archive, each of which has been professionally created from scratch. Piercing your productions with these sharp sounds could not be easier; browse the contents of the pack in your download folder and they'll automatically load into your MASSIVE soft synth! From the startling attack of 'Drone Assault' to the chilling jolt of 'Hellz Siren' and the unravelling madness of 'Hurricane', there's an incredibly diverse array of fresh Dubstep Presets ready for action in MASSIVE Dubstep Presets.
Only the biggest, phattest, bounciest sounds should be applied to MASSIVE, so give your favourite synth some fresh treat in the form of MASSIVE Dubstep Presets. These MASSIVE dubstep presets arrive completely free from any royalty obligations, so you can blast away those sample clearance forms with an unruly gust of epic Dubstep bass!