D&B DNA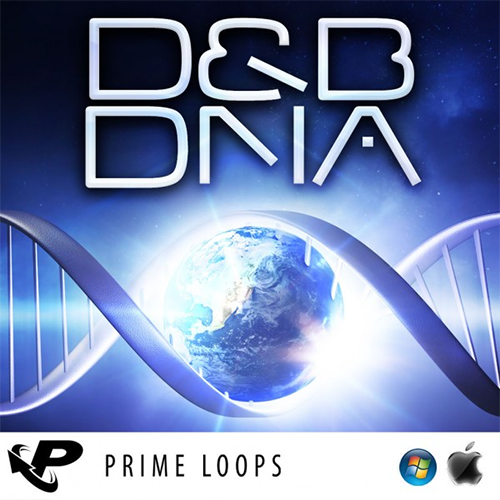 Inject your sound with D&B DNA! This fresh formula of chemically advanced D&B samples comes to you straight from the Prime Loops audio lab! We've extracted the best genetics straight from the nucleus of this highly evolved genre and prepared a supreme dose of Drum n' Bass medicine to modify your mixes!
Spawned from a chemical reaction of frantic breakbeats and hard basslines back in the mid 90s, D&B has seen a gradual evolution from wild squat parties to a mainroom mainstay via the intense rave scene, cementing itself as a timeless fixture and prominent player in the evolution of electronic music! Similar to legendary labels Metalheadz & Hospital Records, D&B DNA features quirky funk elements and an organic, warm fusion of beat progressions. This sample pack pushes the evolution even further with a progressive formula used by the likes of today's heavy weights Netsky, High Contrast & S.P.Y.
Sterilized in stunning 24-bit clarity, this sound pack delivers an epic 350MB of cutting edge Drum n' Bass loops and samples, chemically engineered to bond with any major software! Download D&B DNA and these 100% royalty free samples are ready to load into your mix! Select your sample, drag it, drop it in and it'll sync automatically! You can mutate and manipulate any of these samples to cultivate your own unique vibes without damaging that flawless high definition quality! Whether you want to expand a sample or tighten up that tempo, simply click the end of the stem, hold and drag til you're content!
So if your Drum n Bass is lacking pace, load up on the freshest vaccine on the scene! D&B DNA offers the advanced formula that allows you to develop a progressive sound worthy of rave reviews!
Sample pack available in WAV and REX2 formats.